Measures for the current Kokugo Kokuji Mondai: "Language life" as a keyword
At the time (1948), studies on modern Japanese were not very common in Japanese language departments at universities. In contrast, the goal of the National Language Research Institute (the current National Institute for Japanese Language and Linguistics) was to deal with the living Japanese language.
The first keyword at the Institute for such new Japanese language studies was "language life." It expresses the idea of not only studying the language as a language, but also looking at the forms and functions of the language as it is used in daily life. The expression "language life" already existed, but it was the first Director-General, Minoru Nishio, who took it up as a particularly important research theme. Research from this viewpoint later developed into the field called "sociolinguistics."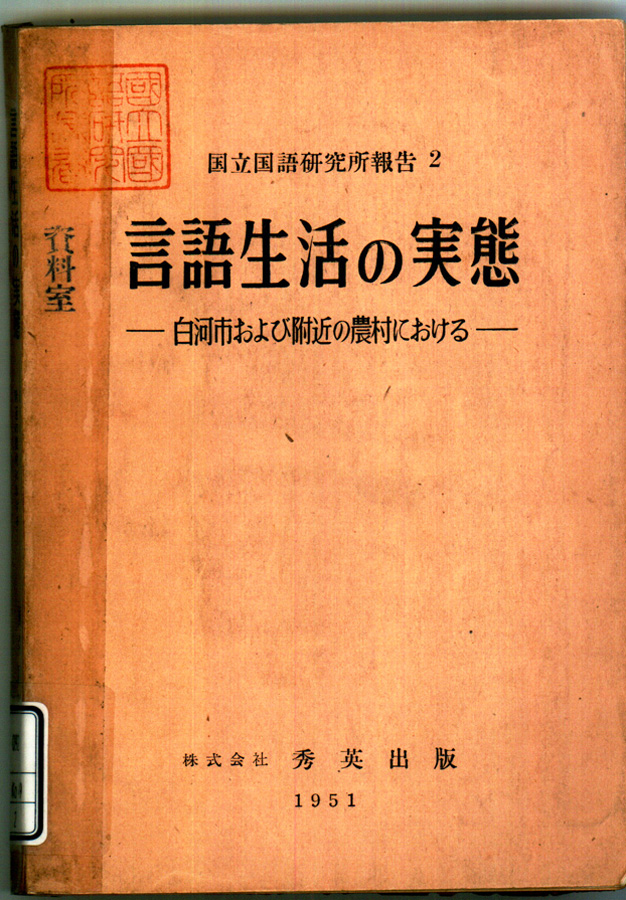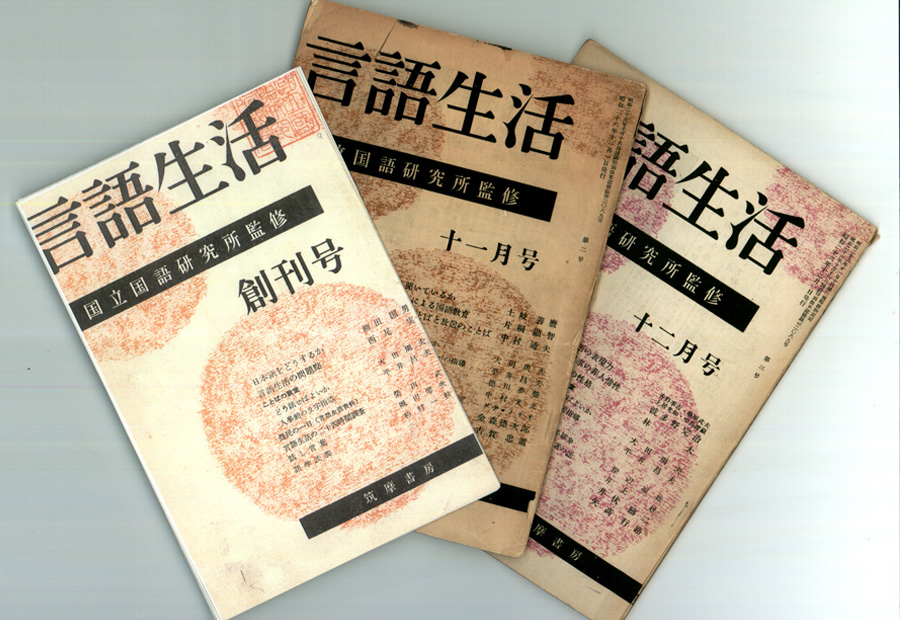 In 1951 (Showa 26), the monthly publication of "Gengo Seikatsu (Language Life)" began under the editorship of the Institute (published by Chikumashobo; suspended in 1988 (Showa 63)). This publication reflects our firm dedication to the viewpoint of "language life" from early on and our commitment to delivering results that deepen our understanding.